Controlled Vocabularies Submission Plan 2014 - 2016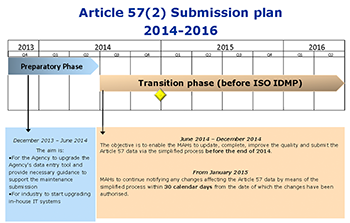 Marketing Authorisation Holders (MAHs) havenít yet drawn breath from the latest round of XEVMPD requirements, and itís already clear that the regulators are committed to the next standard IDMP becoming mandatory by 1st July 2016 at the latest.

And IDMP raised the bar significantly by requiring information be sent in specific form for each country and language and coded with an ISO Code. Furthermore it is most likely that the Food and Drug Administration (FDA) will take over this IDMP Standard in the the near future.

MAHs have to make their own preparations to ensure they'll be able to better control and manage their data—and take a strategic approach to the IDMP.